Speaker~BestSelling Author~
Spiritual Life Coach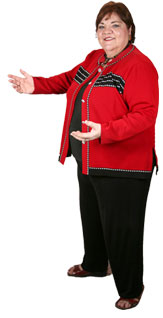 Dr. Toni LaMotta is a provocative and inspiring professional speaker, best selling author and highly regarded master teacher. She is an expert in helping people reinvent themselves because she is an expert in asking the right questions that facilitate a person or organization's inner knowing and therefore personal and cultural transformation and growth.
Toni has reinvented herself many times. She has a broad range of experience that brought her in front of audiences at some of the top US companies including IBM, AT&T and Pennzoil as well as college and high students. She was a programmer/analyst for a large telecommunications company as well as a part-time dinner theater actress. She also ran a corporate training company She has made some radical changes personally as well - having once served as a Catholic nun and pastoral associate for 16 years before discovering New Thought and becoming a Minister. She is currently the Director of In-Lightened Enterprises, LLC.
She is the author of "RECOGNITION: "The Quality Way", and the #1 best seller:
"What You REALLY Want, Wants You."
Toni holds a Doctorate in Religious Studies as well as a Doctor of Divinity degree; three Masters Degrees - in Pastoral Ministry, Adult Education, and Mathematics (a true WHOLE Brained individual.) She also spent 10 years as an adjunct faculty member for Baker ONLINE college in Michigan, and the University of Phoenix School of Management & Business both in San Diego and Online.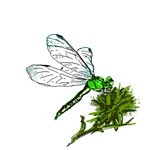 Dr. Toni LaMotta ~ Inspiring
Dr. Toni helps individuals and organizations examine who they are and why they exist. She illuminates hidden beliefs and inspires people to explore what they can be when they operate authentically.
As a speaker and presenter, she is challenging and provocative as she shares insights gained through years of experiences as a life-long learner and cultural transformation change agent.
Toni's wit and wisdom speak to both the head and the heart. Her fascinating life journey has led to a depth of compassion, personal growth and understanding that is truly inspiring. She recently went to the Golden City in Chennai, India where she attended a 21 day process and was initiated as a Oneness facilitator with the ability to transfer the Oneness Blessing. She also attended the Level II course in Fiji. This energy is felt by all who come into her Presence.